How to ensure product sample weight falls within tolerance all the time and achieve the benefit of savings?
One of the vital benchmarks in quality control is measuring the weight of a product. Scanline checkweigher has high-precision weight reading function to check the weight of the product throughout the process with 100% online inspection, in order to recognize any problems early.
Scanline Checkweigher scale helps to guarantee accuracy in weight to meet regulatory requirements or in-house packaging specification. It is very important for this compliance with the specified weight so that materials are not wasted and processes do not need to be repeated. The product that are out of tolerance will be rejected by automated rejection mechanism.
The 2 main Benefits of using a Scanline Checkweigher
1. High speed weighing, realize 100% online inspection
2. In a continuous production line, automated process without manual intervention or
dedicated operator.
Typical uses of checkweigher
* Check for under/or overweight packages;
* Check for missing components in a package;
* Generate reports for production records.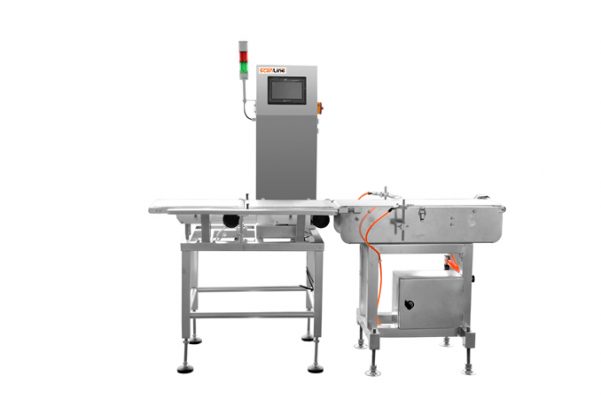 ---
Need a Checkweigher conveyor and consistent Weight Measurement?
Reach out to our expert today for a professional recommendation.
Joe Yen, Product Specialist, +6012-6412576, [email protected]
You can browse our list of Checkweigher Conveyor HERE 
---
View original post here