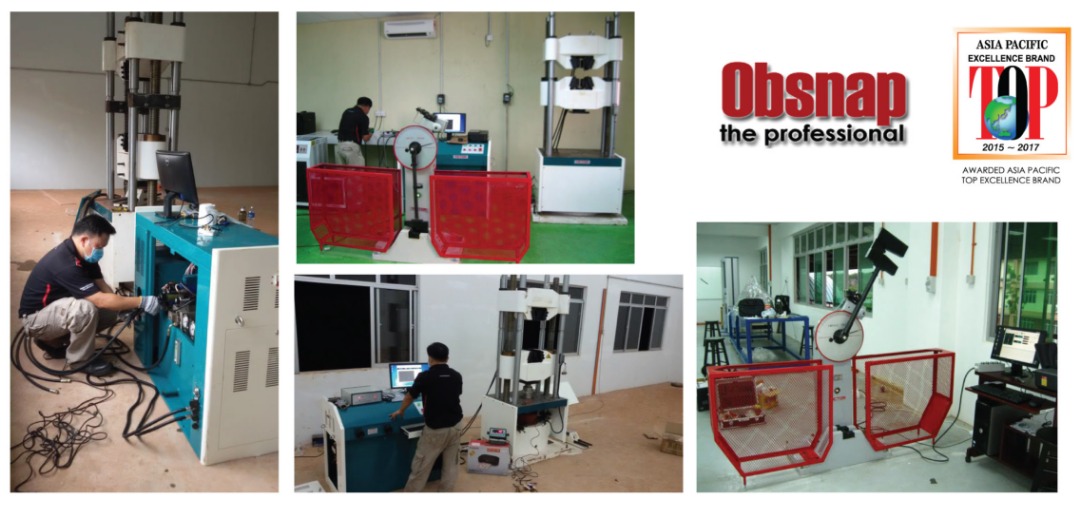 With more than 20 years of Installation, Maintenance, Servicing, Repairing, Wiring & Fabrication and Modifications experience since 1997 in Malaysia.
Obsnap can repair your Metrological (Measuring), Material Testing, Analytical, Detection, Inspection Instruments & Equipment confidently if it is within our expertise.
You can also request for Calibration accordingly to our Scope of Capabilities.