How to Ensure Electronic Devices and Automotive Parts are Water-Leak-Proof
Water leak due to crack, bad sealing job, improper seal material, and water ingression from loose/bad bulb sockets can be detected early through testing in the Quality Control department.
Waterproof test on electronic product is being tested to ensure at what rate of water splashing the product will fail. This can be done using Rain Test Chamber. Rain test chamber, IP test, IEC60529 enclosure protection degree test chamber. It can simulate rain, water spray, dripping water during storage, transit, or operation for IPX1, IPX2, IPX3, IPX4, IPX5, IPX6 testing. It is to help determine the effectiveness of protective covers, cases and seals. Resistance ability in respect to rain, water spray, or dripping water.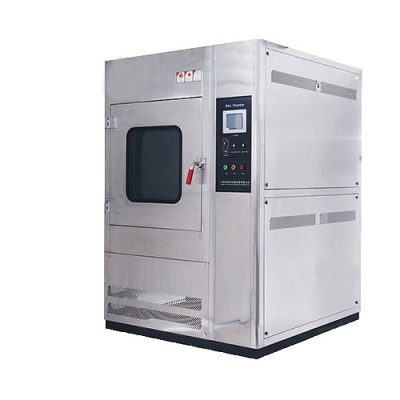 You are most welcome to contact us for more information of rain test chamber that can suit your product.
---
Brought to you by, Obsnap Instruments Sdn Bhd (599642-A)