This is VICTOR D.I.Y Walk Through Disinfection Chamber Model VDC-30B.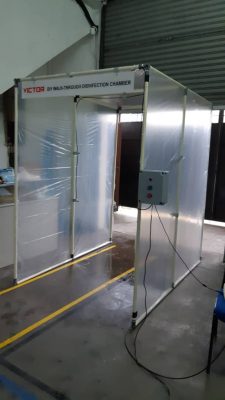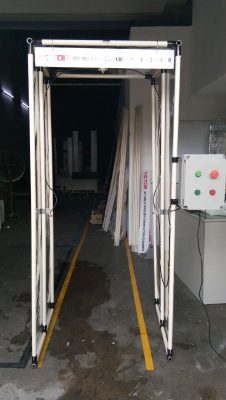 ✅ Do It Yourself unit
✅ Easy to install
✅ Built with High quality material
✅ Include a Motion sensor
✅ Automatic spraying
✅ Japanese brand nozzles
✅ Calibrated to ISO 17025
The disinfection we used is Hypochlorus Solution (HOCL) which is proven to kill 99.99% bacteria and viruses.
100% Safe for human skin, eyes and mouth
100%Non-alcohol
100% Non-toxic
100% Near pH Neutral
100% Industrial Food Grade disinfectant
100% Approved by FDA
100% 50x better than Sodium Hypochlorite (bleach)
With this chamber, I can safely guarantee the increase of your employee's confidences going to work. Plus, it will help your company to avoid the spreading of the viruses inside your premises.
The selling price of 1 unit is RM2899 ONLY. Price is Ex-work factory excluding Installation, Disinfection solution and delivery. We also offer better discount with bulk purchases!
You may contact our sales manager directly at 0123312576 (Samson).
He will provide you with more details such as catalog, FAQ and quotation.
You also can view our product video at youtube by clicking the link below
https://www.youtube.com/watch?v=gNOIzFLt6wU&feature=youtu.be
---
Brought to you by, Victor Equipments Resources Sdn Bhd (1021443-H)