"For most disinfectants to work, a targeted surface must be completely coated and remain wet for 10 minutes. Plus, all targeted surfaces need to be disinfected correctly – not just "high-touch"
What Is Electrostatic Disinfection?
Electrostatic spray surface cleaning is the process of spraying an electrostatically charged mist onto surfaces and objects. Electrostatic spray uses a specialized solution that is combined with air and atomized by an electrode inside the sprayer. Subsequently, the spray contains positively charged particles that are able to aggressively adhere to surfaces and objects. Because the particles in the spray are positively charged, they cling to and coat any surface they're aimed at.
For awkwardly shaped objects or hard to reach places, cleaning staff only have to point and spray; the nature of the mist allows it to coat surfaces evenly, and envelope objects—even if the mist is only sprayed from one side. After the spray is applied, the sanitizing agent works to disinfect the covered surfaces. For this reason, electrostatic spray is an excellent solution for germ and contaminant ridden areas.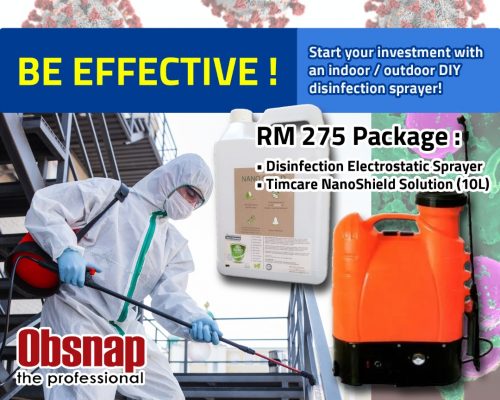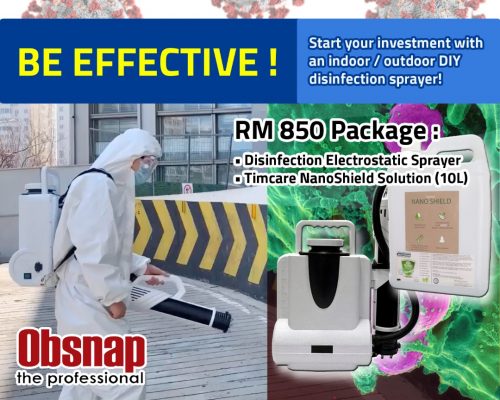 Your interest and enquiry is valuable to us at Obsnap Instruments. We are here to help and consult. Kindly contact: Loon 012-218 1700 or Ms Yeoh 012-218 5651
---
Brought to you by, Obsnap Instruments Sdn Bhd (599642-A)