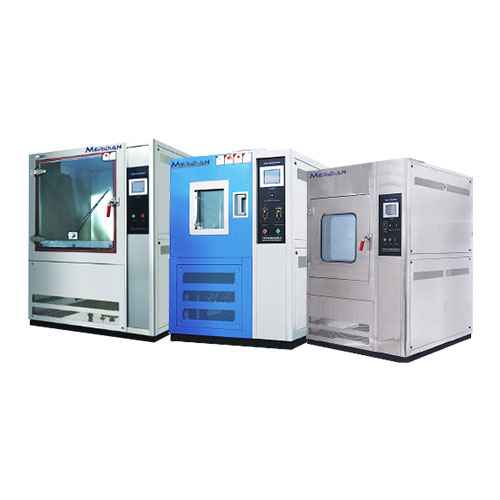 MERIDIAN Special Chambers branches out to Dust Chamber, Rain Test Chamber and Ozone Test Chamber.
MERIDIAN Dust Chamber able stimulate complete range of dusty environment to test the products anti-dust ability, which comply to test requirements for IP5, IP6.
MERIDIAN Rain Test Chamber is used to evaluate the performance of products through simulate dynamic operation for test materials exposed to rain of varied intensity.
MERIDIAN Ozone Test Chamber is used to test the ozone aging resistance of rubber material and test the protective efficiency of the anti-ozonant.
(Product available in Malaysia)
For more information