KScan-Magic 3D Scanner
KSCAN-Magic series composite 3D scanners open up the first introduction of infrared laser + blue laser technology with five standard working modes: global initiative infrared laser large area scanning, blue laser crosses fast scanning, blue parallel laser fine scanning, single blue laser deep hole scanning, built-in photogrammetry system.
KSCAN-Magic series have a revolutionary breakthrough in performance. Its unparalleled scanning speed, accuracy, detail, scanning area, and depth of field greatly optimize the 3D measurement workflows and accelerate the product time-to-market. To obtain data on hard-to-reach or complex surfaces, KSCAN-Magic series can be equipped with portable CMM K-Probe, providing a comprehensive 3D digital solution for precision measurement.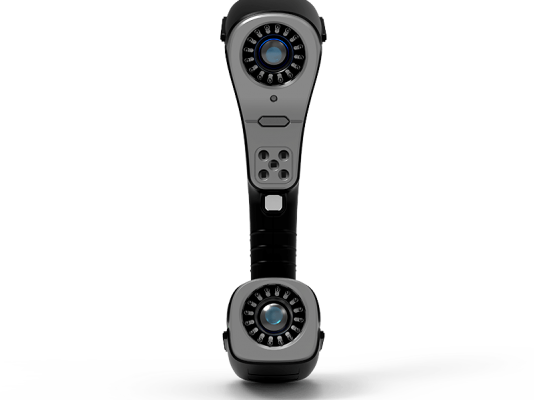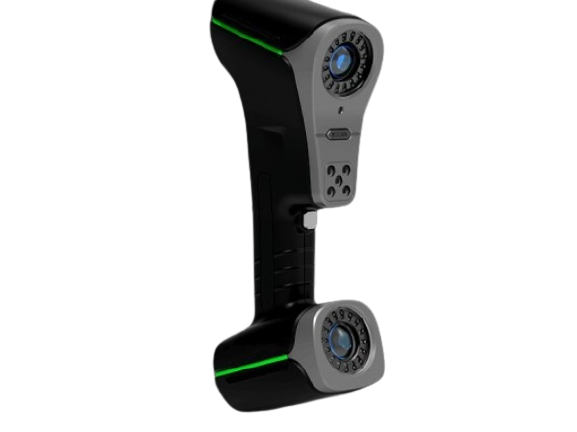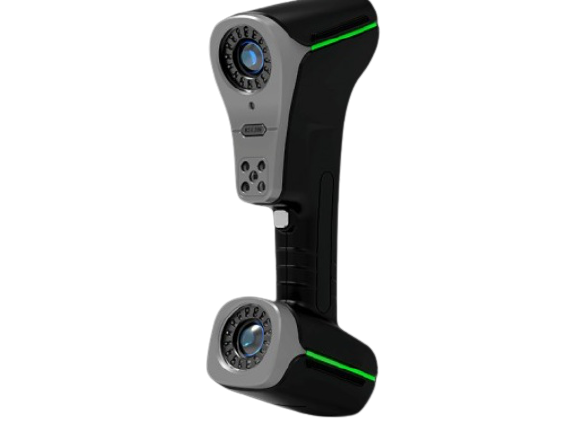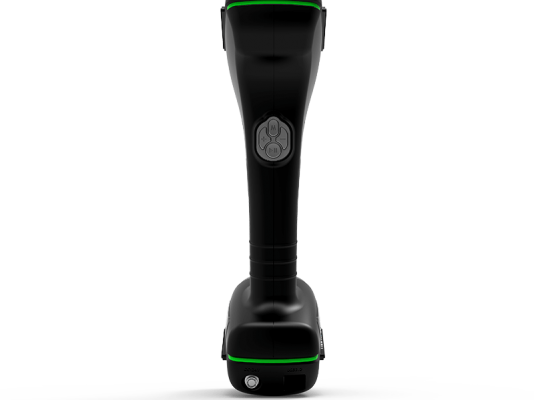 Benefits of KSCAN-Magic Composite 3D Scanner
Innovative Infrared Laser
KSCAN-Magic innovatively adopts infrared laser scanning technology in worldwide. Its ultimate scanning area reaches 1440 mm × 860 mm, achieving precise wide range measurement with ease.
With 45 laser lines, KSCAN-Magic 3D scanner delivers ultra-fast scanning rate of 1,650,000 measurements/s. By flexibly switching the scanning modes, it satisfies different application needs, dramatically improving working efficiency.
Under hyperfine scanning mode, Magic 3D scanner can accurately obtain complete data on the surface of complex objects, easily capturing every detail with resolution of 0.010 mm.
Single Laser Line Scanning
Single laser line scanning mode accurately and quickly captures 3D data of deep holes and dead angle positions.
Metrology-grade NDT Measuring
0.020 mm of scanning accuracy and 0.030 mm/m of volume accuracy; deliver ultra-high precision NDT for the aerospace industry.
KSCAN-Magic supports super-high work adaptability in harsh environment; realistically restores the precise 3D data of reflective and black surface.
Due to 925 mm depth of field, users can freely adjust the working distance based on the performance of details, efficiency and scanning area.
Built-in photogrammetry system, intelligent edge detection, contact probing and pipe measurement fulfill diverse application needs.
Tech Specs :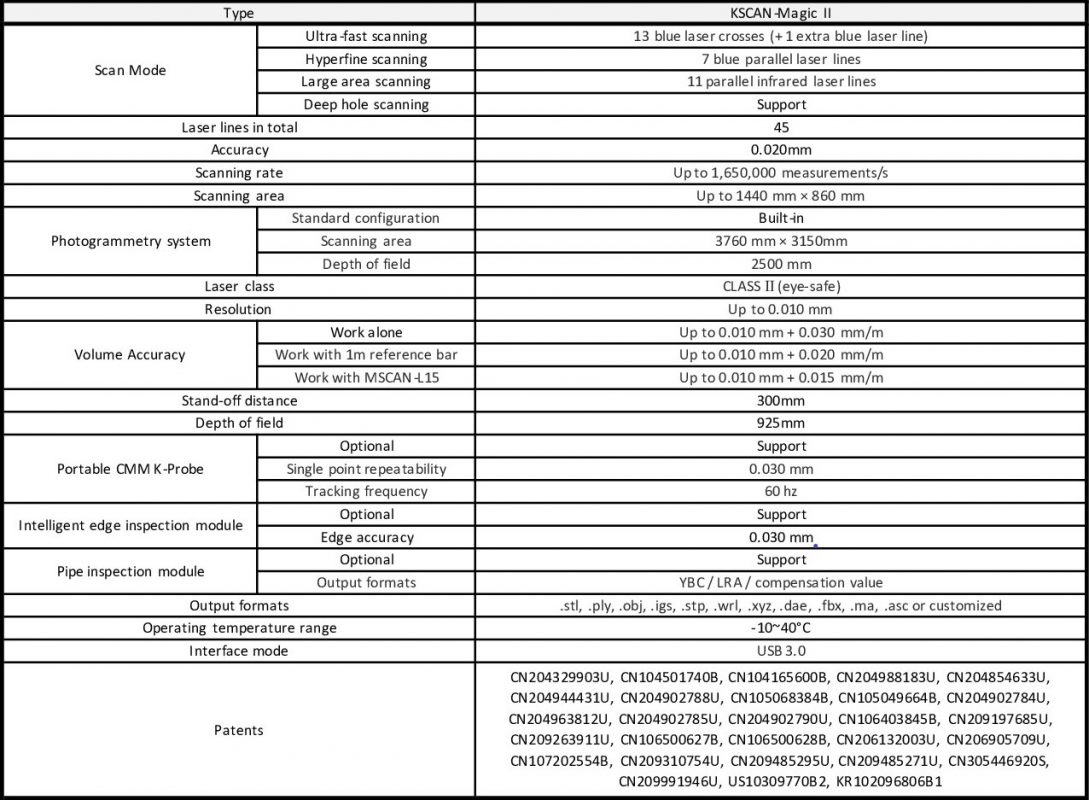 Application :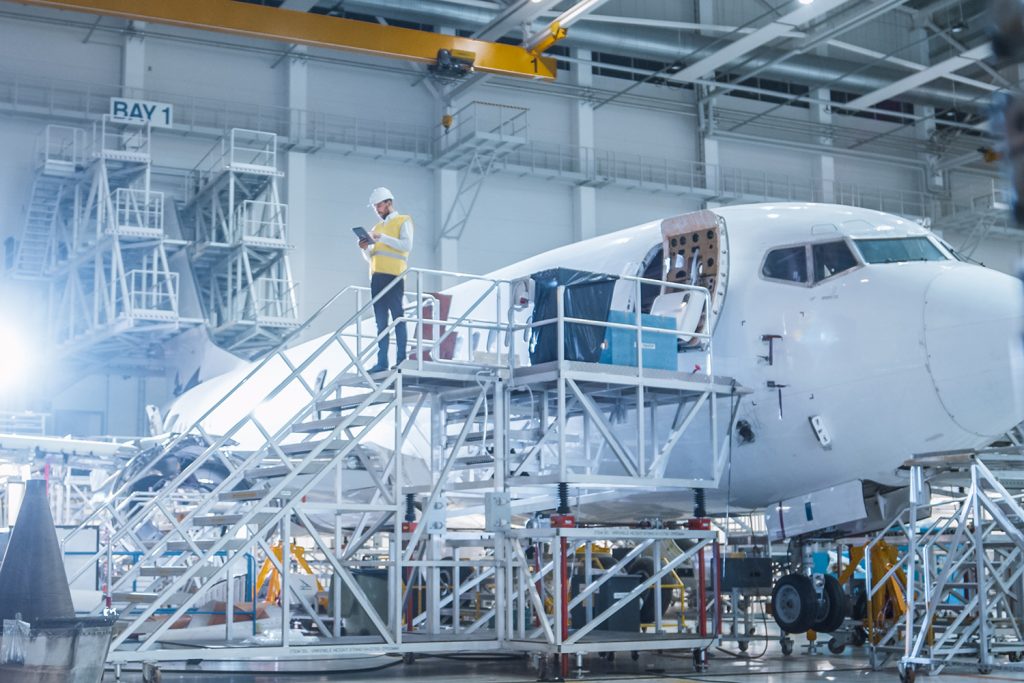 AEROSPACE
Delivers reliable 3D digitalization and NDT solutions for manufacturers in the aerospace industry, bringing disruptive improvements to the manufacturing field.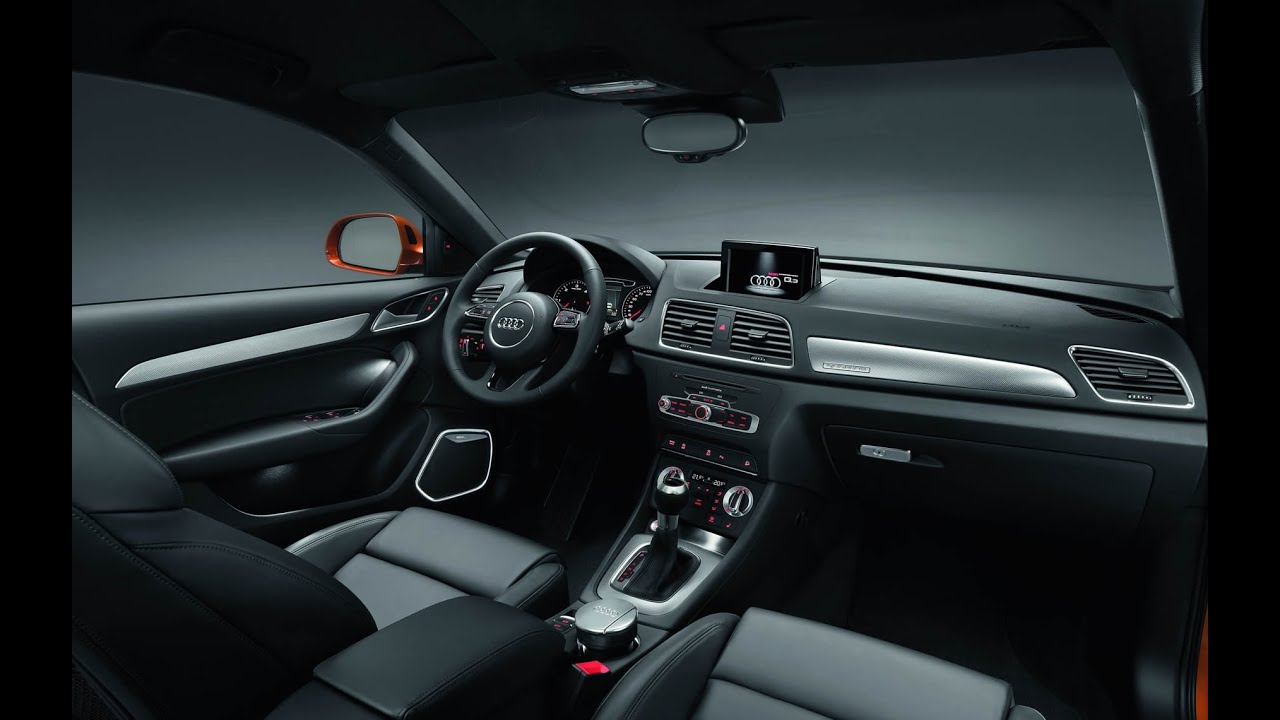 AUTOMOTIVE
3D scanning technology realizes lower development cost, distinctive design and strict quality control for automakers to explore more valuable potential market.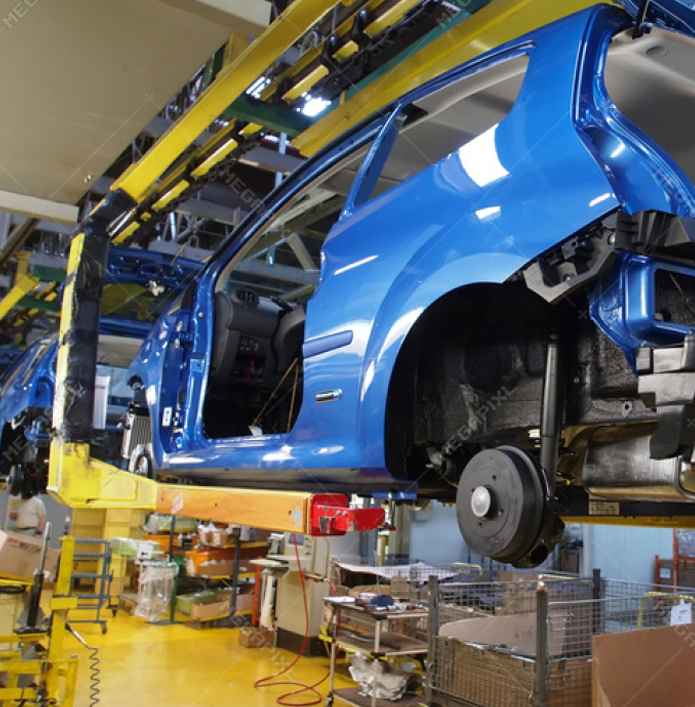 MANUFACTURING
3D scanning provides competitive advantages to manufacturers and widely applies to each industry of value chain in machinery manufacture.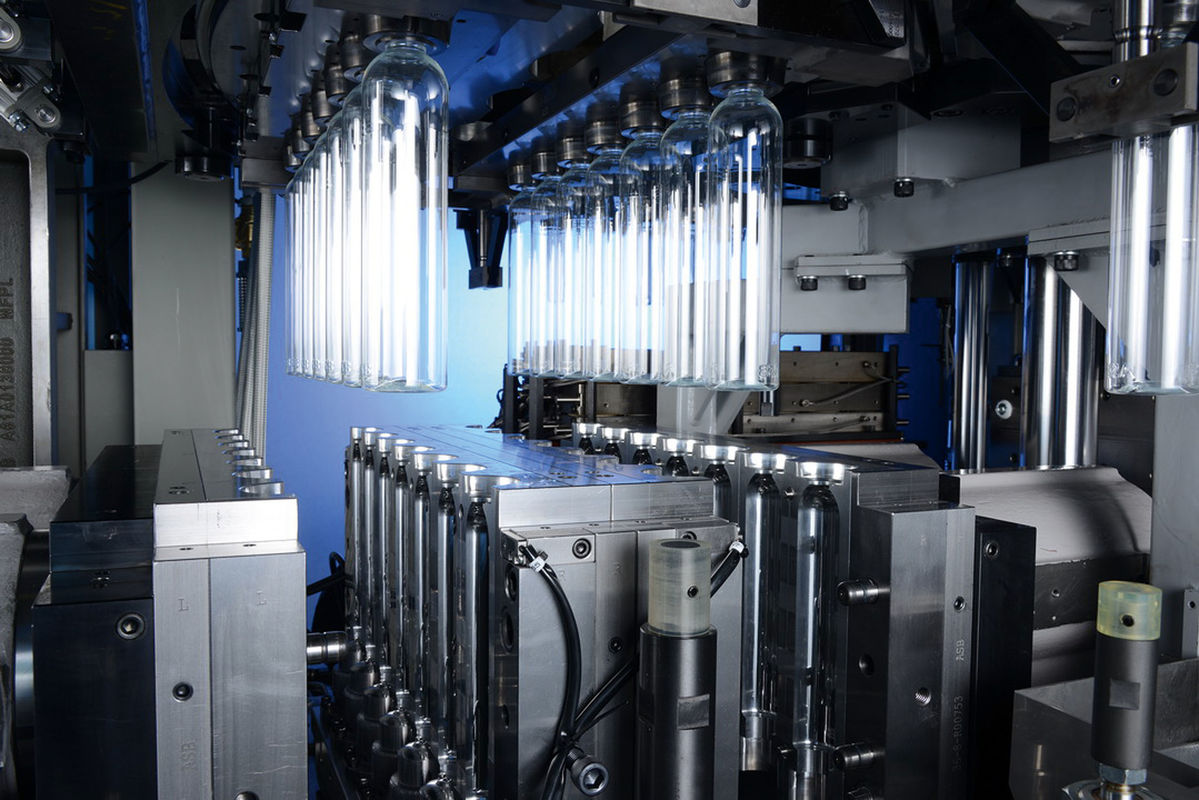 MOLD
High-precision 3D scanning brings mold manufacturers great convenience and satisfactory efficiency in product development and prolonging product life cycle.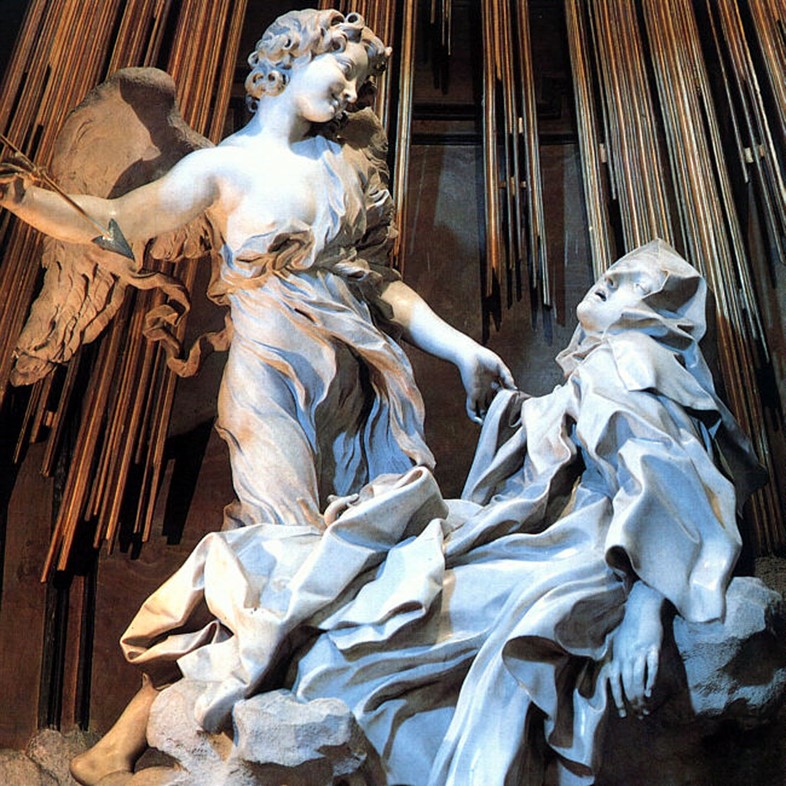 ANTIQUE AND SCULPTURE
3D scanning widely applies to culture relic digitization, culture relic repair, digital museum.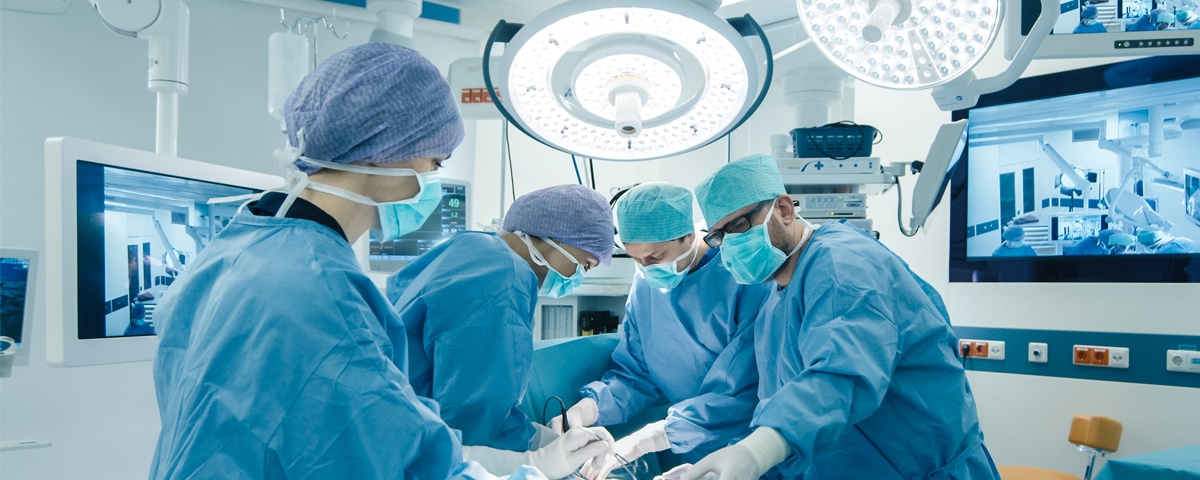 HEALTH CARE
Provides complete and precise 3D solutions for surgeons, health care professionals, and medical equipment manufacturers.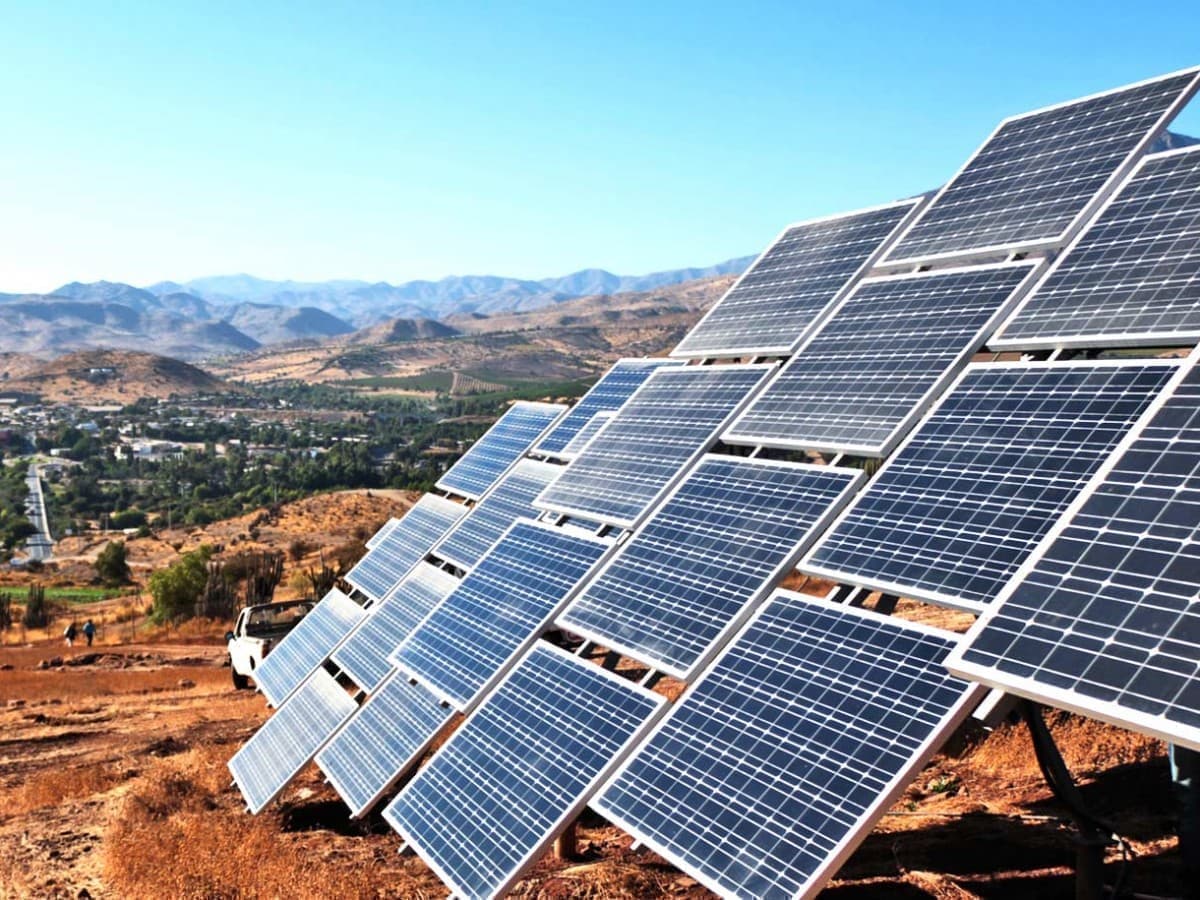 ENERGY
3D scanners are characterized by high precision, fast measurement rate, capturing complete & accurate 3D data, strong environmental adaptability and flexibility.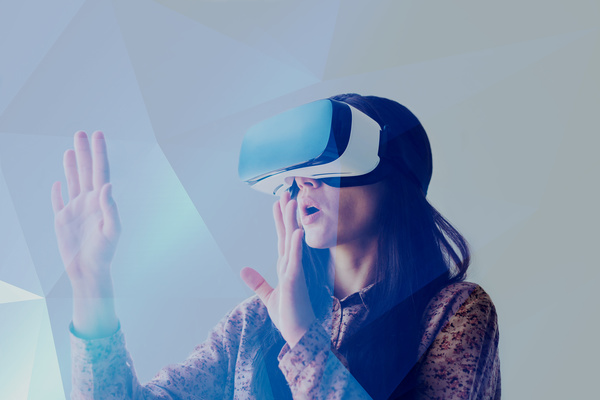 VR SHOWCASE
3D scanner obtain 3D point cloud from object to acquire accurate and high resolution 3D digital models.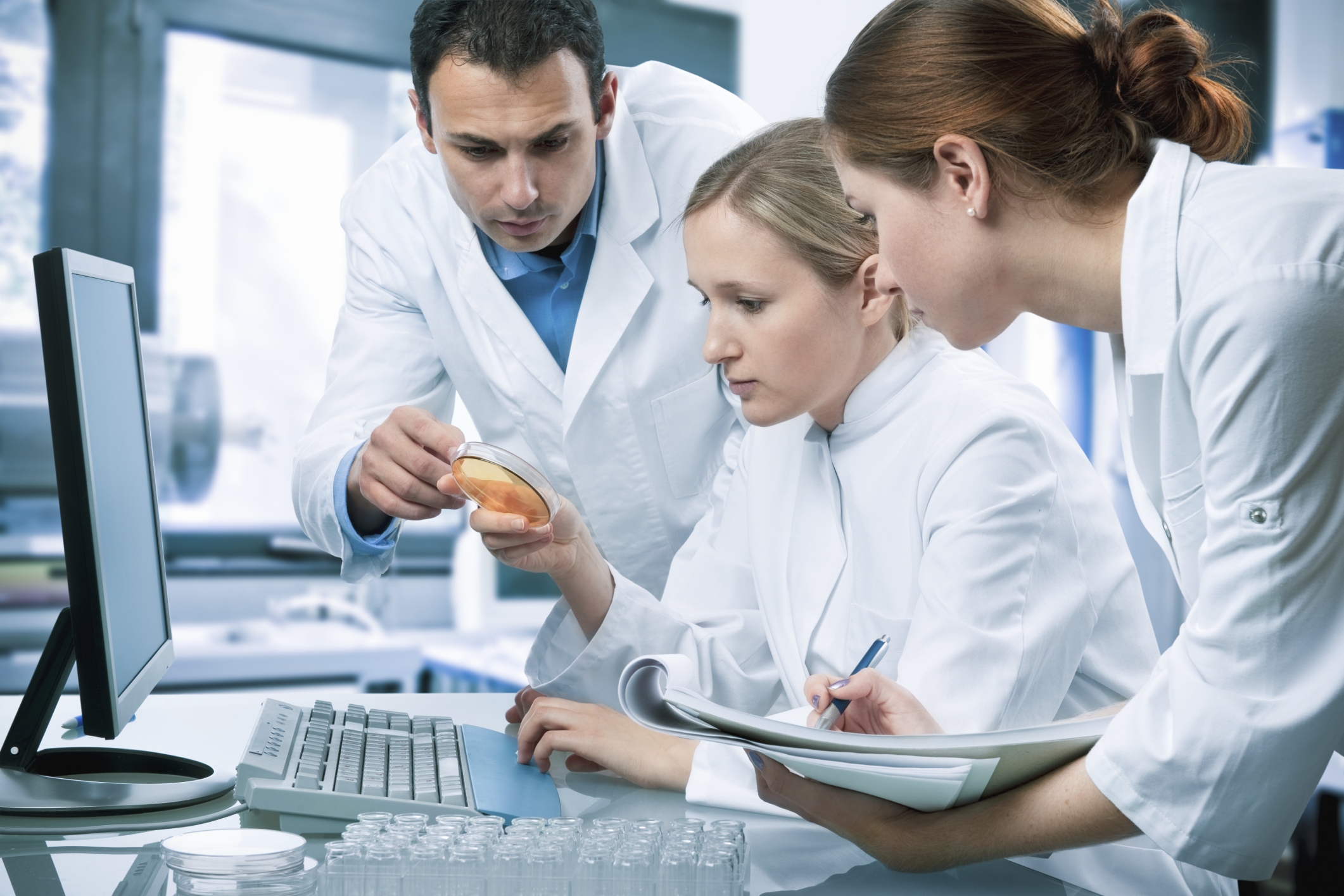 EDUCATION AND RESEARCH
3D scanning technology provides world leading 3D measurement equipment, digital 3D solutions and reliable training services for universities and research institutes.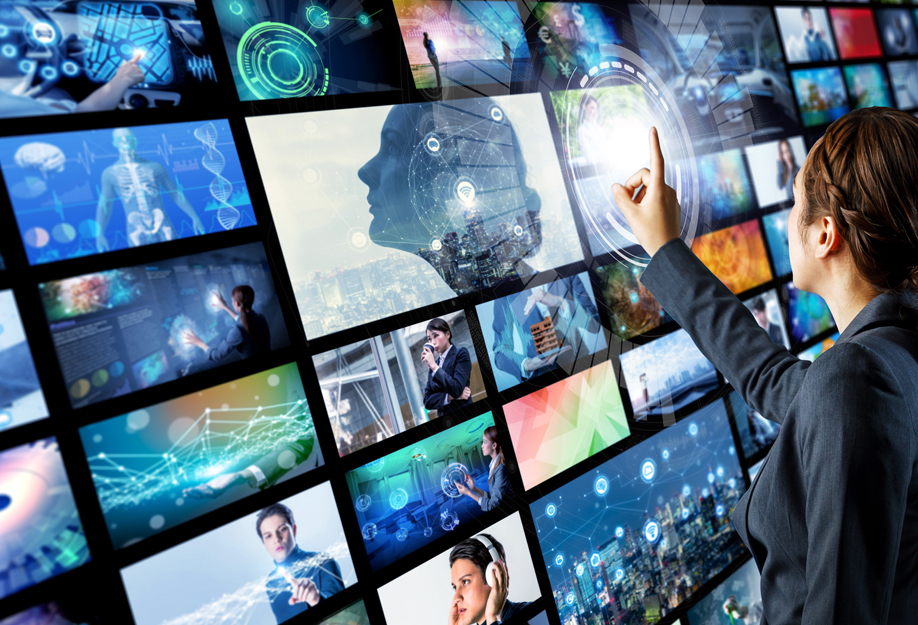 ENTERTAIMENT
3D laser scanners  perform highly realistic 3D reconstruction capabilities in areas such as reproducing real-world objects & characters, constructing virtual scenes, 3D animation production and designing fantastic 3D worlds.