HV-FLY Series Bridge CMMs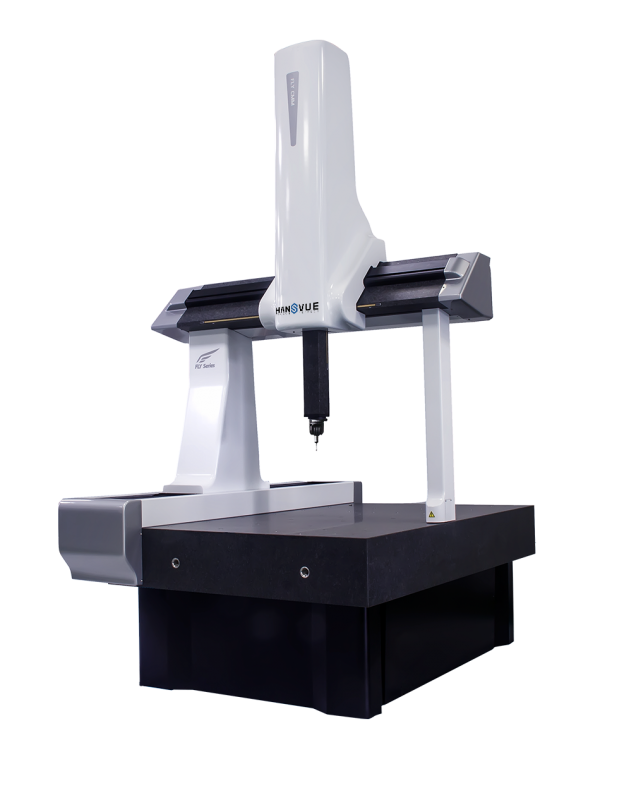 Machine Overview:
FLY series CNC three-coordinate measuring machine is high-precision flexible measuring equipment, and capable of completing any measurement and detection task rapidly and effectively. It can meet much measuring needs by matching various scanning and trigger probes, so that to be a concise, rapid and efficient measuring system with high precision.
Feature:
The integral granite workbench make the machine characterized with the good rigidity, strong bearing capacity, wide workpiece placing space and convenient loading and unloading; The main guide rail is designed to be longer to increase the span of guiding air bearing, and substantially improve the guiding precision of the main guide rail;

The elevated structural style is adopted by the Y-direction main guide rail, so that the inertia of the moving parts is reduced, the transmission parts are closer to the center of inertia, and even if the measuring machine with big specification is provided, its good motion characteristics and precision stability can also be guaranteed;

The longest axis use high precision tooth-shape driving, which guarantee rather good transmission rigidity; the rest 2 axis adopt high performance synchronous belts, which is not only to get rather fast motion velocity to increase measuring efficiency, but also to reduce transmission inertia to the uttermost to improve the motion acceleration;

Z-axis adopts the adjustable pneumatic balance device , which can adjust the counterbalance with facility although equipped with different probe systems, so that it can reach the best state.
Tech Specs :

Note: The accuracy of the machine of the same specification caries according to the configuration. The technical parameters and appearance of the product during the execution of this version of the sample may be updated without prior notice. (2020-05)